April 1 and 2, 2022
33rd edition
The Outlook for the Economy and Finance
The Outlook for the Economy and Finance is the workshop held every year in the spring at Villa d'Este in Cernobbio. After its September Forum, this is the most prestigious event organized by The European House-Ambrosetti and its scope is to examine and explain economic and financial scenarios—the current situation, new trends and prospects for the future, both conjunctural and structural, and potential areas of crisis—in Italy, Europe and the world.




A prestigious event

This workshop's prestige is due both to the importance of the issues examined and the array of speakers and attendees from around the globe that includes experts, Nobel laureates, presidents, CEOs, top managers of major corporations and representatives from leading political, economic and financial institutions, from both Italy and abroad.




The workshop has a strongly interactive nature with ample opportunity for debate and exchange, including outside the scheduled sessions.



Speakers
The last edition – the 32nd – included among its speakers: Paolo Gentiloni (European Commissioner for Economy; former Prime Minister of Italy), David Maria Sassoli (President, European Parliament), Philip R. Lane (Member of the Executive Board, European Central Bank; former Governor, Central Bank of Ireland), Laura Castelli (Deputy Minister of Economy and Finance, Italy), Carmen M. Reinhart (Vice President and Chief Economist, World Bank Group), Mário Centeno (Governor, Central Bank of Portugal; former President, Eurogroup), Ksenia Yudaeva (First Deputy Governor, Bank of Russia), Renato Brunetta (Minister for Public Administration, Italy), Steve Barclay (UK Chief Secretary to the Treasury), Clément Beaune (Minister of State for European Affairs, France), Lawrence H. Summers (Charles W. Eliot University Professor and President Emeritus, Harvard University; former Secretary of the Treasury – USA; former Director, National Economic Council – USA), Robert E. Rubin (Co-Chairman Emeritus, Council on Foreign Relations; former Secretary of the Treasury – USA), Philipp Hildebrand (Vice Chairman, BlackRock), Marcos Prado Troyjo (President, New Development Bank), Mervyn King (Alan Greenspan Professor of Economics and Professor of Law, New York University; former Governor, Bank of England), Jacob A. Frenkel (Chairman of the Board of Trustees, Group of Thirty (G-30); former Chairman, JPMorgan Chase International), Ma Jun (Chairman, Green Finance Committee of the China Society of Finance and Banking; former Chief Economist, People's Bank of China), Ann Pettifor (Director, PRIME - Policy Research in Macroeconomics), Mohamed A. El-Erian (President, Queens' College, Cambridge University; Chief Economic Advisor, Allianz), Nouriel Roubini (Professor of Economics, Stern School of Business, New York University), Richard C. Koo (Chief Economist, Nomura Research Institute), Martin Wolf (Associate Editor and Chief Economics Commentator, Financial Times), Enrico Letta (Secretary General, Democratic Party; former Dean, Paris School of International Affairs, Sciences Po, France; former Prime Minister of Italy), Mario Monti (President, Bocconi University; former Prime Minister of Italy).
Over the years, also hosted at Cernobbio have been Josef Ackermann, Joaquín Almunia, Giuliano Amato, Gary Becker, Fred Bergsten, Howard Davies, Wim Duisenberg, Stanley Fischer, Fan Gang, Enrico Giovannini, Otmar Issing, Mervyn King, George Mathewson, William McDonough, Robert Mundell, Christian Noyer, Edward Prescott, Alessandro Profumo, Raghuram Rajan, Eiusuke Sakakibara, Myron Scholes, William Sharpe, Vernon Smith, Pedro Solbes Mira, Michael Spence, Joseph Stiglitz, Domenico Siniscalco, Peter Sutherland, John Tiner, Michael Treschow, Giulio Tremonti, Jean-Claude Trichet, Paul Volcker e James Wolfensohn.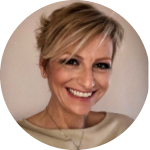 Sara Lelli
Finance Workshop Responsible